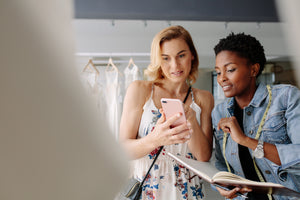 Resume Refresh - (Grad - 5 Years)
Regular price $0.00 $169.00 Sale
To get your FREE COVER LETTER, add a Cover Letter Refresh to your cart and use the code received in your newsletter.
Make your way to a new job with the Resume Refresh! This option is especially tailored to recent grads with 5 years (or less) of experience. Christie Lohr will give your resume the overhaul it needs to get you noticed by the right people. Get ready to be the hottest commodity on the job market!
Any industry! 
Steps:
Simply purchase this to get started and Christie will email you next steps. Be sure to book a Cover Letter Refresh to match! Ideally you want to send a complete application package.

Timeframe:
The entire process is around 7-10 days.
Please include your email address in your purchase details. Please note all new resumes are created in PDF format on Canva - completely editable for future changes!